Peruse 2017 Mazda CX-5 Reviews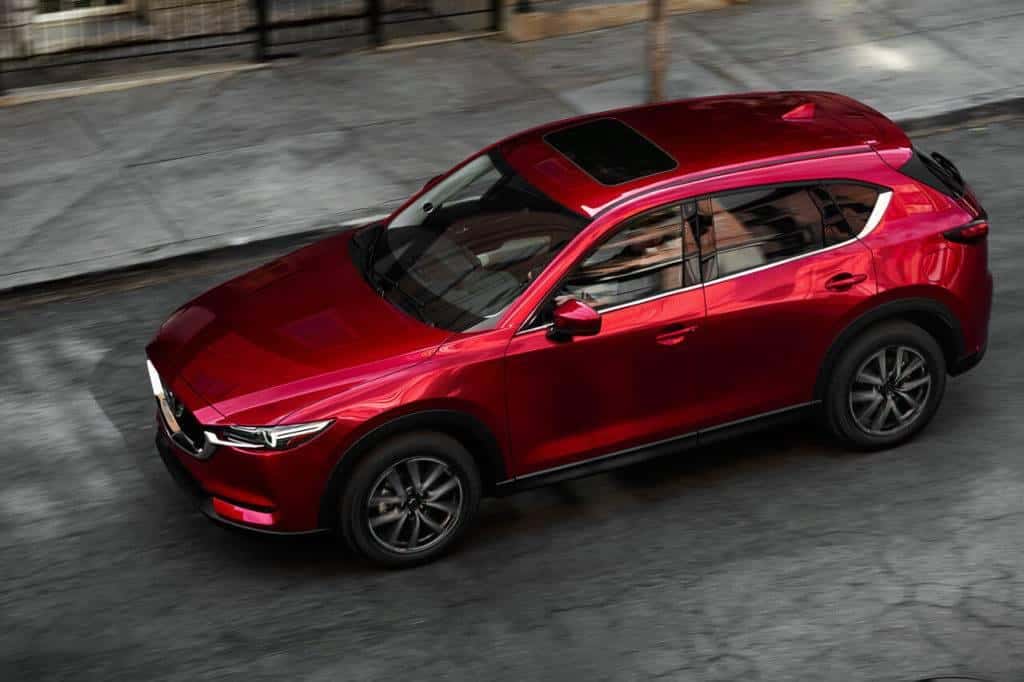 If you're looking for a confident ride to get around Myrtle Beach, then check out the 2017 Mazda CX-5. This compact crossover SUV has garnered excellent reviews from top automotive critics, and it's no wonder why, given its confident performance, high-tech features, and comfortable cabin. See what the reviews of the 2017 Mazda CX-5 entail before selecting a model in the color of your choice at Beach Mazda.
Quiet, Comfortable Ride
Edmunds: "This year's CX-5 is more comfortable and quiet to drive on the highway. Mazda has also upgraded the cabin materials, and the result is downright beautiful."
Ensuring a smooth, quiet ride was a main mission for Mazda as it redesigned the CX-5, and the automaker certainly succeeded. And every drive is made even better thanks to a high-quality cabin, which you can adorn with leather upholstery, heated seats, keyless entry and start, and much more among the three distinct trims.
Top-Notch Performance
Motor Trend: "In the past generation's tests, we raved about the CX-5's class-leading confident handling, intuitive driveline response, and competitive acceleration. To be clear, the 2017 version is even better."
All versions of the 2017 Mazda CX-5 are powered by a 2.5L 4-cylinder engine matched with a six-speed automatic transmission. This setup generates 187 hp and 185 lb-ft of torque. Acceleration has improved with this year's redesign, and handling proves sporty yet sharp, ensuring a confident drive every time.
High-Tech Features
Car and Driver: "The smart cabin, easy-to-use infotainment, and optional safety tech—adaptive cruise, automated emergency braking, and more—underscore the CX-5's great all-rounder standing."
Indeed, the 2017 Mazda CX-5 comes fully loaded with high-tech features to make your rides all the more enjoyable. All CX-5 models have a 7-inch touchscreen with MAZDA CONNECT ™ infotainment system and Bluetooth connectivity. There are many safety features available, as well, such as a rearview camera, blind spot monitoring with rear cross-traffic alerts, a head-up display, and more.
All-Around Excellence
U.S. News & World Report: "The 2017 Mazda CX-5 ranks near the top of the compact SUV class for its outstanding performance, comfortable passenger space, high-quality interior, and laudable features."
This review speaks for itself. The 2017 Mazda CX-5 has much to offer on all fronts. Passengers can stretch out, and you can enjoy a maximum of 59.6 cubic feet for cargo, and the cabin, performance, and features all prove exemplary, as mentioned in other reviews.
Learn More About the 2017 Mazda CX-5
You've now read through some of the top reviews of the 2017 Mazda CX-5, but ultimately, it's your review that matters most. Explore the selection of new Mazda CX-5 models on sale at Beach Mazda to determine how this compact crossover SUV can serve you around Charleston and Georgetown. Get in touch with the dealership to arrange a visit!