Colors of Mazda CX-5: Which One is Right for you?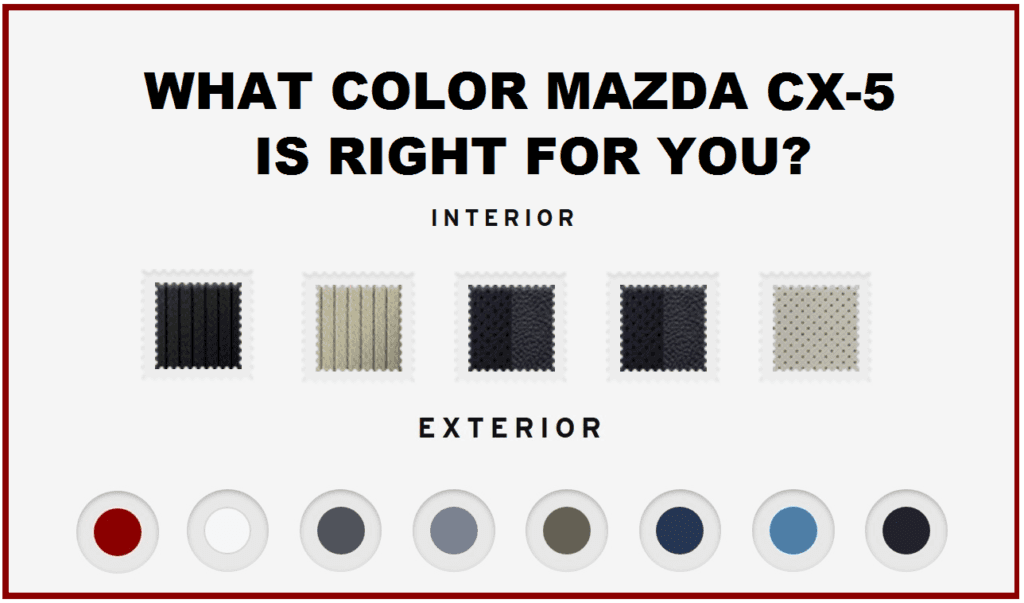 Everyone knows Mazda offers some great looking colors for their vehicles. When you see that beautiful Soul Red Metallic, you instantly know you're looking at a Mazda. It is unmistakable. But, how familiar are you with the other amazing colors that Mazda offers? We're going to take a closer look at all the colors, both inside and out, that are available for the 2018 Mazda CX-5. Keep reading for details.
Award Winning
The Mazda CX-5 is Mazda's award winning compact crossover SUV. It's Mazda's best selling vehicle in the United States, too! It's packed full of impressive technologies both under the hood and inside the cabin. It stacks up nicely against more expensive and premium SUVs.
Colors are Important
All the great stuff included and available on the Mazda CX-5 practically makes it the most perfect vehicle. But we know that even with all those great things, that vehicle color plays a very large part in the car buying process. Are you looking for something bold like the Soul Red Metallic or a little less flashy, but no less beautiful, Snowflake White Pearl Mica? There are the classics Jet Black Mica or Sonic Silver Metallic. Then, there are two gorgeous blues that may very well take you by surprise. There's the brighter Eternal Blue Mica and a then the marvelous Deep Crystal Blue Mica. The Machine Gray Metallic shows strength and power.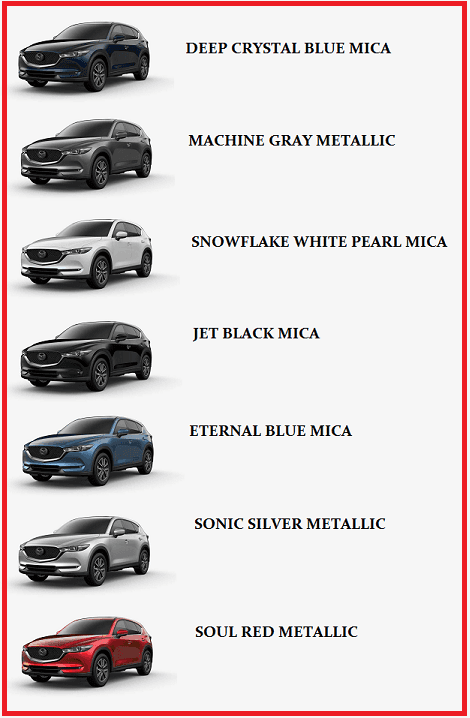 On the Inside
For the inside of your Mazda CX-5, Mazda offers five handsome colors:


So Many Combinations
The knowledgeable staff at Beach Mazda can help you pick out which combination of exterior and interior color. We will ask a few questions and lead you to the perfect Mazda CX-5 for you and your needs.
Beach Mazda Can Help
Call or stop by Beach Mazda today. We have a great selection of CX-5s in some great colors on the lot right now, but they are super popular. Please don't delay!