Grateful for Your Business at Beach Mazda

This Thanksgiving
We are grateful for the pleasure of serving you and meeting your automotive sales and service needs.
Dear Valued Customers of Beach Mazda and Beach Automotive Group,
We offer you a bit of Thanksgiving cheer…

Your Secret's Secure
Thanksgiving's the time in November each year
When our thoughts about food seem to richen,
When turkey and dressing and other good stuff
Is being prepared in the kitchen.
But the stores did their homework way in advance;
They know what your real needs will be;
They know you'll come shopping to buy up their best,
And those sharing your feast will soon see…
You're the best cook in town, a peerless gourmet,
The turkey, dessert and the wine,
And your secret's secure that this feast was all made
By your grocery, and they sure did it fine!
By Karl and Joanna Fuchs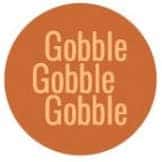 At this time of Thanksgiving celebration our thoughts are grateful for you and with a warm appreciation. May you enjoy a bountiful Thanksgiving, a joyous Holiday Season and healthful, Happy New Year. In this time of thanksgiving, we want to express our appreciation for you. Working with you over the past years has been an amazing opportunity. We thank you for the pleasure of working with you. We wish you a wonderful Thanksgiving filled with good feelings.
May the good things of life be yours in abundance not only at Thanksgiving but throughout the coming year.
Warm wishes,
The Management and Staff of Beach Mazda and Beach Automotive Group