How Do You Change the Mazda Key Fob Battery?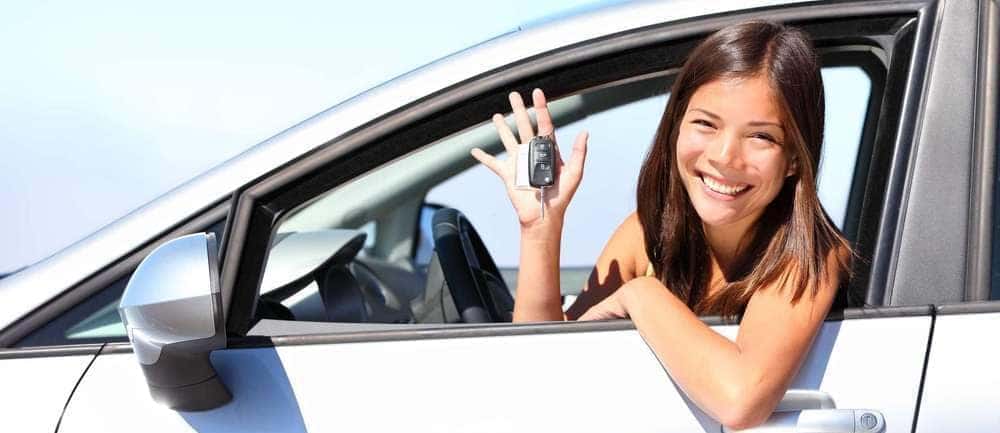 When you're accustomed to being able to open your doors without a key or starting the engine to warm up the interior in the colder months, knowing how to change the Mazda key fob battery is important. When the time comes that the battery dies, you'll want to know how to replace the CR2025 battery and Beach Mazda can help. If you'd rather one of our technicians take a look for you, or teach you how to replace this battery in person, visit the Beach Mazda service center.
How to Open Mazda Key Fob
On the back of your key fob, there's an auxiliary key button. Press that button to remove the metal auxiliary key.
When the metal key is out, you'll see a slot on either side of the key casing.
Use a tape-wrapped flathead screwdriver to carefully pry open the case. Gently start on one side and then move to the other side.
How to Change Battery in Mazda Key Fob
After you've opened your key fob, changing the battery is simple. Follow these steps to get the battery changed and you back on your Charleston adventures in no time:
Remove the battery cap to fully expose the battery.
Remove the battery, taking with care with the small rubber ring it sits on. If this gets scratched, it's important to replace this part before continuing.
If it's still in good condition, keep the ring in place and put your new battery in the key fob with the positive (+) side up, facing you.
Put the battery cover back on, then reattach both sides of the key fob, pressing down until you hear them click. Then replace the key, and you'll be all set.
Need Assistance? Beach Mazda Can Help
If you're worried about changing your Mazda key fob battery yourself in Florence or you want to make sure it's done correctly the first time, contact our service department in Myrtle Beach with questions or to schedule an appointment. Our technicians are standing by to help! If you want to learn more about our new models, the used Mazda Miata, the Mazda CX-5 dimensions, or services, get in touch with Beach Mazda, your local Mazda retailer.