How to Open the Mazda Key Fob and Replace a Dead Battery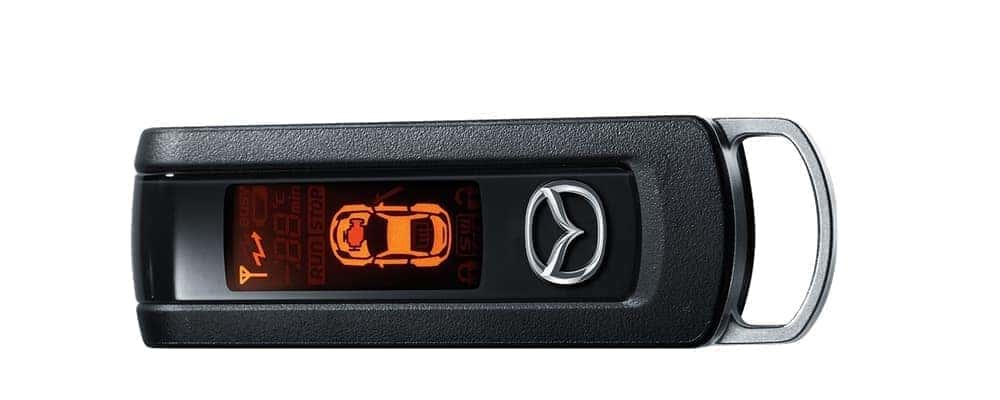 Many Wilmington drivers enjoy the convenience of the remote start, push button start, and keyless entry that the Mazda Key Fob provides, but when these features stop working, you'll want to replace the battery and get back to depending on the key fob. Although you can always get help with these problems at your local Myrtle Beach Mazda service center, you may need to know how to open the Mazda key fob and replace a dead key battery yourself! In order to get started, you'll need:
A replacement battery on hand (CR2025 battery)
Your Mazda key fob
A small flat head screwdriver with the head wrapped in tape to prevent scratches
Opening Your Mazda Key Fob
Whether you have a Mazda6 key fob or Mazda CX-5 key fob, learning this process can help you open your Mazda key fob when the battery dies. Follow these simple steps to reveal the battery:
Press the auxiliary key button on the back of your key fob in order to remove the metal auxiliary key
With the metal key gone, you'll notice a slot on either side of the key fob case.
Use the tape-wrapped flathead screwdriver to pry open the case, first on one side, and then on the other. Work gently.
This should remove the case. Place the latter in an easily-visible spot where you won't lose track of it.
Replacing Your Mazda Key Battery
Once your Mazda key fob is open, remove and replace the Mazda key battery when you follow these instructions. This process should only take a moment:
Remove the battery cap, and set it next to your key fob case.
Your Mazda key fob battery should be fully exposed. Remove it, being careful not to damage the small rubber ring that it sits upon.
If you scratched or damaged the rubber ring, it's important to replace this component before moving on.
With the ring in place, take your new replacement battery and set it in its place in the key fob. The positive (+) side should be up, facing you.
Return the battery cover to its proper place, and then reattach both sides of the key fob case. Press until you hear them click into place.
Quick and Easy Service at Beach Mazda
If you don't have time to replace your Mazda key fob battery yourself, or simply want to make sure that it's done right the first time, reach out to Beach Mazda to schedule service. We can help you replace the battery and get back on the Charleston roads in no time. Also, browse our Mazda service coupons to make it easier to save money on your Mazda model's necessary maintenance, compare our models to find the new model that's right for you, find out who makes Mazda, learn about the Mazda3 tire size, compare the Mazda3 vs. Mazda6, or take a look at the Mazda6 configurations, Mazda CX-5 towing capacity, or used Mazda3 inventory.