Mazda Motorsports: Your Introduction!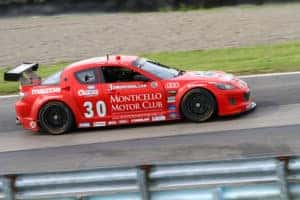 Every Mazda has the soul of a sports car because more Mazdas are road-raced than any other brand. Click here to learn more about Mazda Motorsports!
What is Mazda Motorsports?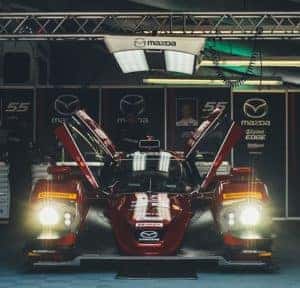 Mazda Motorsports is responsible for all auto racing initiatives within the North American market. From promoting and servicing grassroots racers, to developing the open-wheel and sports car drivers of the future, to competing in the top-tier of North American endurance sports car racing, Mazda Motorsports oversees one of the largest and most diverse racing programs anywhere. Our mission is to ensure that anyone who wishes to race a Mazda at any level has the support they need to be competitive. Through our Mazda Team Membership Program, Mazda racers have access to parts at discount, and can earn a variety of contingencies as well as benefit from at-track support at many events around the country.
From Grassroots to Professional
Mazda supports racing and racers at every level from regional track days all the way to the IMSA WeatherTech Championship. At Mazda, racing isn't just what we do; it's who we are. In regions across the country, grassroots racers are revving their Mazdas to the redline in search of victory in a variety of classes.
The Battery Tender Global MX-5 Cup presented by BFGoodrich Tires is among the most hotly contested and affordable, professional single-make championships in the U.S. Simply stated, it's the best value in sports car racing.
The pinnacle of Mazda Motorsports is our two-car entry in the IMSA WeatherTech SportsCar Championship along with the all-new Mazda RT24-P. The Prototypes feature Mazda's KODO design  language.
Across IMSA and World Challenge, Mazdas are competing for wins at professional road races around the U.S. and Canada.
The Mazda Road to 24 offers a path to professional sports car and endurance racing. This includes the Rolex 24 at Daytona with more than $1.5 million in driver development scholarships and contingency.
The Mazda Road to Indy is the official team, mechanic and race driver development program for IndyCar. It's also the most comprehensive open-wheel ladder system in the world.
Amazing Program
Mazda Motorsports is an absolutely amazing racing program. It doesn't matter if you're a hometown racer or striving for the pros. Mazda Motorsports has your back. By all means, check back with Beach Mazda Blog often for more updates about Mazda Motorsports!