Mazda Service Drive at Beach Mazda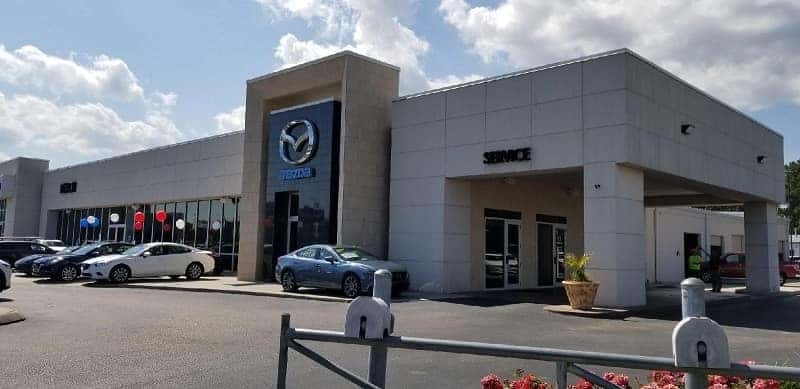 We have made some changes here at Beach Mazda Service in recent months. There's one BIG thing we want to let everyone know about first though. We now have a dedicated Mazda Service Drive just for our Mazda customers!
New Mazda Service Drive
Do you remember how both Mazda vehicles and Volvo vehicles used to be check in on the Volvo side of our building? Well, now, we have the Mazda service drive up and running just for Mazda vehicles! That's right. You no longer need to check in your Mazda vehicle over at the Volvo side! You also now have a dedicated Mazda Service Advisor. You'll remember him from when you checked in over at Volvo. Nick Larson is now your dedicated Mazda Service Advisor. Nick used to be a Mazda and Volvo Service Advisor but now, he's strictly a Mazda Service Advisor. Nick will help you with all things Mazda.
No Changes to Volvo
There have been no changes made to the Volvo Service drive. If you drive a Volvo, you'll still check in directly at Volvo Service. Kelly Holden is now our dedicated Volvo Service Advisor. She will be able to help you with all things Volvo.
Brock Hutchison is still the Service Manager for both the Mazda and the Volvo Service Departments.
Our Reasoning
One of the main reasons we decided to split the Mazda and Volvo Service Departments was to make it easier for all of our Mazda customers. We have had the Mazda Service Drive for a while, but never completely utilized the space. We know our customers want the best service experience possible. This is just one way to make that happen. We want you to have a great experience here in the dealership while you wait for your vehicle's service to be completed. We also have a waiting lounge just for our wonderful Mazda customers. There is a television, reading material, brochures, tables and chairs available while you wait. Don't forget, we also have free wi-fi if you need to get some work done while you wait. Our vending area and the restrooms are still located between the two showrooms.
Call Mazda Service!
So remember, next time your Mazda needs service, call Nick Larson, Mazda Service advisor for scheduling your next service appointment or to ask about Mazda maintenance schedules! Look to the right of the building for the Mazda Service drive entrance, drive up in the lane and come inside! We're looking forward to seeing you soon!